We all want to live update. For that, we constantly look for bringing about changes in our house to make sure everything is perfectly in place. However, sometimes subtle changes are not enough and your house might be in need of major renovation.
Why Home Renovation Is Important
The renovation has some great benefits and in the longer term, it is more of a necessity. Here's a quick look at some of the major benefits that you get when you renovate your house.
It gives your house a fresh look.
It refreshes your mood because you are looking at something new and improved.
It prolongs the life of your house.
You are able to restore a healthy environment in your house.
Intelligent renovation can get you a high ROI in case you sell your house.
Home Renovation in Malaysia
Home renovation has multiple advantages. You not only feel good and relaxed when your home interior looks good, but it is also a form of long-term investment. Some renovations can earn a high return on investment for homeowners like kitchen and bathroom renovations or things that can make your home look good. This will help homeowners in selling their houses for higher prices or rent out for more.
Malaysian Climate
In addition to that, the climatic conditions in this region demand house renovation after every while. It's normally pretty hot and humid throughout the year. Hence, to keep the house temperature in a moderate range, the colour and material of our walls and other accessories have to be constantly updated.
State of the Art living Style
With the better living environment, good-looking surroundings and a comfortable lifestyle, you can find family members and friends coming back again and again and praising your home. It is also a good feeling when people praise your home design, outlook an interior.
If you are someone who wants to invite friends and family, build relationships and arrange parties frequently, it is time to mesmerize your visitors with state of the art living surroundings in your home.
What's Up for Discussion
Having seen how valuable house renovation has been in this country, we bring to you some great recommendations in this article. In case you were willing to update and renovate your house and found yourself confused about whether or not it's the right time, this article will help you pick up the signs.
Our houses tell us stories but we may not be able to understand them. After reading this article, you might be able to pick the signals, though. We will see five of the most general signs that indicate it's time to give your house a dose of renovation.
1. When You Have the Money
Always remember that house renovation demands a big budget. This is why you have to plan your renovation comprehensively. Of course, when you have enough money to afford a renovation you should go for it and it's important that you do. A lot of times, we are waiting for a wall to crack or the floor to get damaged.
And when it may happen, you may not have the cash. Therefore, whenever you have enough money where you can afford a repair and renovation, you should make minor adjustments to your house. It will save you from bigger expenses at unlikely occasions.
However, if you don't have the budget, here are some useful recommendation that can help you out.
Save money on monthly basis.
Apply for funds from banks or mortgage companies.
Estimate the cost of your renovation and make sure it stays within your budget.
Why It's Important to Upgrade when you Have Money?
The world is changing rapidly, to turn your house into a home, it is important that you give your family a good lifestyle. Make those minor changes with time so that everything is updated and your lifestyle. Especially when you have the money to afford it, you should definitely go for it.
2. When Your House Starts Talking
Don't be afraid, it's not the monster house we are referring to. When we say that your house starts talking, we mean that your house is in demand of repair. Here is a quick look at some of these signs that your house might be giving but you are not able to pick them.
Structural problems with your house.
Cracks in walls and floors
Termite problems
How to Tell Whether The Signs are Big Enough
It may not be all that easy to capture these signs. Whether a crack in the wall is significant enough to be repaired or is it just a minor one, it can be decided best with the help of a professional. There are several inspection companies and independent property inspectors that will survey your property to check for repairs and damages.
Now if you were wondering that property inspectors are normally called when you're selling your property that's right too but their job is not limited. They can be called for a random inspection to let you know what areas of your house need to be remodelled and repaired.
3. The Inner Temperature of Your House is Rising
Cracks and dents are some of the obvious signs but what if you can't see the flaws in your house? The inner temperature of your house may rise with time without you knowing it. It happens because of improper sealing and leakages through windows and doors. It's not all that visible so it normally goes unnoticed.
However, sealing and insulation have a key role in maintaining the inner temperature of your house. In addition to that, ventilation is also important to keep things cool inside. Therefore, we have some useful considerations for you to help you deal with temperature rise in your house.
Monitor your house temperature over a period of one or two months.
Check the sealing of windows and doors and look for small cracks and holes.
Replace broken glasses of doors and windows.
There are sealant and insulation available in the market that you can use by your own.
To improve ventilation of your house, you can also install exhaust fans and coolers in your house. Especially in a humid climate such as Malaysia, exhaust fans are an important component in any size of the house.
4. Plumbing and Electrical Systems
Keeping a check on water and electrical leakages is also very important. It rains quite heavily in Malaysia throughout the year. Therefore, there are always chances of water leakages through the roof. If your roof has cracks or marks of water in the area where water normally accumulates, it's time you call waterproofing company for repair and renovation.
Here are some other water leakages that you should closely monitor frequently:
Water outlets such as taps, sinks and showers can leak after some time so you should check them regularly.
Water Sewerage lines can occasionally leak due to blockage in gutters.
Water leakages are important to address to because they can damage your floor and walls to a great extent.
Electrical outlets such as power sockets and switches are normally changed when they malfunction. Not that it's a wrong practice but it is a good idea to change them after a year or so. In this way, you can always upgrade to the latest designs and also new switches and sockets will have better efficiency and your power consumption will also stay in control.
Usually, there are signs which indicate that it's time to replace your current power outlets.
They are:
Sparks in sockets and switches.
Switches heating up quickly.
Need to double press a switch forcefully to turn on any electrical appliances.
At times, sockets are used up so much that they start heating up and as a result consume extra energy. This can also be avoided by replacing them regularly. Here are some suggestions regarding power outlets' replacement:
You can resell your older switches and sockets in garage sales or scrap dealers.
Keep them as backup resources in case any present outlets malfunction.
You can install these items on your electrical appliances as well if needed.
Taking care of the power outlets will ensure that your electrical appliances are safe from any accidents too.
5. The Olden Days' Feeling
Does it ever happen to you when you enter a house and you get a feeling of entering into an old-fashioned world? If yes, then it's a sign that you should be renovating your house. Although it may not be the most valid reasons to renovate your house it is still a good reason, especially in Malaysia.
The features of an Old House
Here are some signs that will let you figure out a house with olden days feeling:
Dull lighting which consumes more electrical energy.
Upon entering your house, you get a flash from the past.
The faded finish on kitchen cabinets and cupboards.
You get a warm feeling because the Air conditioner doesn't work as efficiently.
Outdated flooring styles with a few cracks that make noise seeking your attention.
Appliances starting to produce noise. For example, fans, washing machines, dryers etc.
Rusted front doors.
Window blinds that don't move as smoothly as before.
One More Reason
Although we have covered the 5 signs that we promised but we give you another special sign which may not be applicable to all of us. It is mainly for families and people with children. If you have kids and a spouse, your house will definitely be in need of renovation any time in the future.
As your kids grow, they will require more personal space. Therefore, you will need to accommodate more rooms for a comfortable living until the time when your children are grown up enough to move out.
Quite contrary to the above scenario, you can also renovate the space left by your children after they have moved out and turn that space into a hall or a gathering spot. It will be useful for family gatherings and Sunday dinners with your entire family.
A Few Recommendations For House Renovation
We leave you with some important considerations for house renovation. It will make your work easier and more efficient.
Always makes sure that the renovation budget remains well within the limits.
Be prepared for extra expenses in emergency cases and include them in your overall budget.
Ask your family for suggestions and come up with a unanimously agreed renovation plan.
Constantly monitor your house in order to avoid any emergency situation.
Take professional help while planning your house renovation.
Always accommodate plants and greenery in your renovation plans wherever possible. It's a must have an element in our country.
Search for the most trending designs on the internet to make sure that your house has the most updated features.
When looking to change appliances and other materials, you can buy used items to maintain your budget.
For flooring, Vinyl tiles are best because they provide insulation and softness to the floor. They are cheap and available in a wide range of designs making them a perfect replacement for wooden or marble flooring.
Conclusion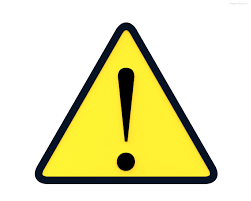 We're sure you will be able to pick those signs from now on. This article has pretty much summed up how you should go about your house renovation and what are the key areas to look at.
In Malaysia, house renovation is quite affordable because of its wide scope and need. You can find numerous renovation companies to help you out so it's probably not something you will have to worry about too much.
Get used to change and look for areas that need renovation in your house. Choose subtle colours and we personally like greenery so we would suggest a few plants to be a part of your house too.
As you give your house a makeover, it will have quite positive impacts on your lifestyle as well as it will refresh you. There's nothing better than being able to live in the most updated environment for which you have paid by yourself.