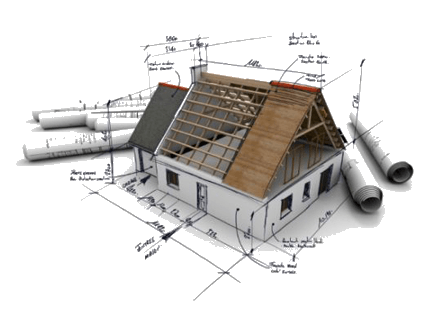 A full house renovation is never a simple affair. Apart from the expenses involved and the amount of labor required, just the massive amount of work it involves can be overwhelming at times.
The complex labyrinth of myriad issues that need to be dealt with simultaneously always makes seeking professional help for full house renovation a far less complicated proposition.
We have many years of experience in renovation services and our USP is quality service, lasting impact and decidedly improved living condition within your old house and brings about a much-needed makeover that instantly breathes new life in your house.
We focus on not just refurbishing your living space but also adding an element elegance, style and class to it.
Benefits of Engaging with Us
Well, what exactly are the benefits of hiring our firm for the full house renovation?
Apart from peace of mind and a hassle-free renovation job, there are some more benefits as well of letting a professional and experienced firm like ours taking charge of the remodeling, reconstruction and maintenance of the existing structure that you wish to renovate and improve. Also cost-wise, our competitive rates make us a compelling choice.
1) Plan Early: As a renovation firm we believe in timely execution and systematic planning. We never invest our resources in a rush job.
Detailed planning over a longer stretch of time helps us gauge the various problems, the extent of the damage and the work out an Eco-friendly, aesthetic and cost efficient option of renovating the space.
2) Passionate Remodeling: We approach every project with a sense of passion and a mission to accomplish something unique.
Whether it is a crumbling bungalow or a badly maintained flat, whether it is a little cottage amidst woods or a palatial complex, we treat every project as unique and invest personalized time and attention to bring out the best impact.
3) Competitive Price: One major challenge of full house renovation is maintaining the Budget. We have a simple theory; we never quote fancy figures tow in clients.
Only after a thorough on ground location check, careful analysis of the plumbing and electricity work along with the woodwork and foundation strength we quote the renovation cost.
You can compare our quotes with any other renovation company in Malaysia. Ours may not be the cheapest, but definitely is the best value offer.
4) Attention to Aesthetics: Our renovation projects are not mere brick and mortar job. These are well planned, extensively researched aesthetic journey that pay careful attention to bring an element of novelty without disturbing the essential construct and spirit of a property.We try to keep the original design as much as possible.
5) Professional Team: All our team are professional trained and selected, they know how to get the job done perfectly and professionally, so that you have hassle-free mind to work with us.
6) One Stop Renovation: We provide full range of renovation services that you want, ranging from Painting, Vinyl flooring, plaster Ceiling to wallpaper installation, you can depend everything to us.
Contact Us Now

So if you are planning a full house renovation, the easiest option would be to call us or email us and share the specifics.
We promise to deliver timely, cost-efficient and striking renovation services with the least amount of hassle. Call us now for more information.