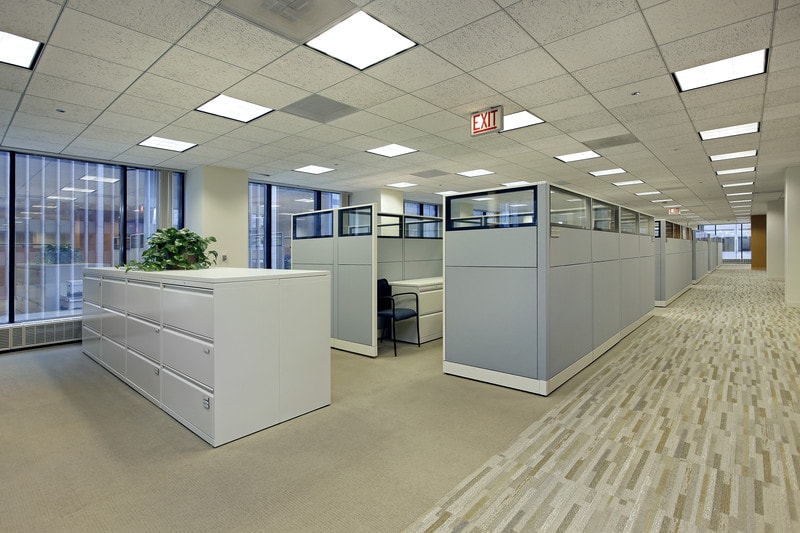 Office partition installation is skilled business. Installer need to consider customers office layout; proposing which materials to be used and how to optimize the installation to give customers a spacious office with elegant style. This is challenges that professional partition installer need to deal with.
Why Should You Consider Office Partition Installation
There are many reasons why the Office partition can be important.
Maximum Utilization Of Space: Individual cabins often need a lot of space. You might end up investing in an office that is far bigger than your needs. However, with an effective office partition installation, you can make the most of the available space.
Offers Privacy to Employees: This means a double benefit deal. On the one hand, your employees get the advantage of a private cabin; you are not spending a fortune creating it. The private cabin also gives a sense of importance to your employees and improves efficiency.
Harmonious Working Atmosphere: Overall, it brings a sense of harmony to your entire office space. It is needless to mention that it appears planned and uniform and makes working a lot easier.
Lends Style & Class To Office Decor: The direct benefit is the sense of style that it brings to your office décor. A well designed and professional office partition installation always improves the overall ambiance of the office.
Different Types Of Office Partition
Some of the most common types of partitions include:
Glass: This is one of the most types of office partition installations. It brings in an elegant material and exudes positive vibes. Moreover, it makes the office space very bright as it allows a lot of sunlight.
Metal: These are very flexible office partition alternatives. They can be easily adjusted to meet different levels of acoustic, fire and thermal requirements of a building. Even in terms of expenses, it is incredibly cost-effective for entrepreneurs.
Wood: This is perhaps one of the earliest types of office partition installations. Invariably wood lends a distinct class and warmth. The various modern innovations also make it a very flexible alternative.
Portable Partition system: This type of office partition installation is most in demand. They can be easily removed or installed as per needs. Depending on the need you can keep shifting these around to maximize the space.
But the question is which or what to choose. One of the simplest ways of achieving this is by contacting professional office partition installation providers like us.
The Primary Benefits of hiring us
The office partition installation is not an easy process. Time is the most crucial aspect in this context. It is very important to make sure that partition installations happen are completed within a set deadline.
The other key consideration is space. You have to ensure that the available space is maximized. This is where we can help you most.
1) Maintain Deadline
We understand that offices have serious time limitations. This is why our technicians and designers are constantly working towards creating solutions that can be delivered within the deadline.
Innovation is the name of the game in this regard. Also when the project starts, the team works at a phenomenal speed and completely in sync. This helps us in finishing the given job well within the deadline.
Needless to mention this will shorten your down time so that you can resume your business in the shortest time.
2) Create Additional Space
One of the primary reasons that you would go for office partition installation is primarily to create space. So we specialize in creating a thin partition that occupies minimum space and opens up a lot of area.
Moreover, it is mounted on a simple device and does not use up additional space for their installation.
3) Wide Range
Whether you are looking for glass or any other light weigh office partition, we have a stupendous range of options. From the latest colors across Europe to the warm undertones across Asia, the range of options is simply mindboggling.
It makes sure that every kind of customer gets some or the other option that suits their individual preferences.
4) Safe Alternatives
However, in the race to provide a large number of cost-effective partitions, we have not forgotten our primary responsibility. The safety of our clients is of utmost importance to us.
Therefore, we make sure that every bit of plastic, MDF or wood that is used in these partitions are well tested. We make sure that all the products used conform to the strict safety norms.
The entire office partition installation is completed in a safe and silent manner.
Get In Touch With Us
So if you are keen about office partition installation, call us now for more information. We promise to get back to you at the earliest possible time. Our solutions are not just practical and effective but also cost effective.