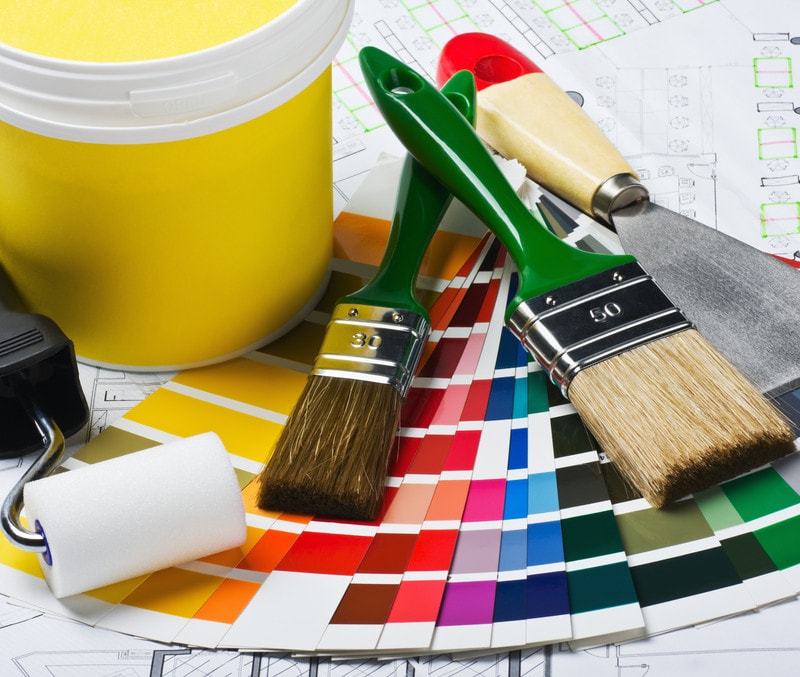 Impeccable Wall Painting Will Transform Your House
There are various ways through which you can improve the look of your house. Some of these can be costly, but others such as wall painting are basic and inexpensive. The results, however; are marvelous, and with our professional renovation services assistance, you can be sure your home will be transformed within no time.
Importance of Maintaining Your House

Most of the houses, due to age, often look unkempt which can greatly affect their market value. This condition, however; can be remedied with the simple touch of a brush.
There are many reasons why you should consider providing your house a fresh coat of paint. For a start, painting your house afresh is one way of maintaining its initial gloss.
A well painted house creates a good impression to visitors and potential buyers. Most customers shopping for a house are often attracted or repelled by the basic look of the house.
Increase Your House Value

If the house looks ill-maintained, you can be sure the asking price will be low or that it will not attract any buyers at all.
Another major reason for giving your house a fresh look is to improve its ambiance and elegance. There are tens of kinds of paints nowadays, and all you are required to do is choose the one that goes well with your budget and taste.
For those with a taste of art and interior decor, you can get wonderful results by just mixing a number of paints to produce a kind of hue that displays warmth and hospitality.
A simple study of colors and how they impact on people's moods indicates how you can transform your home with a fresh wall painting.
You may think of your house as boring, unattractive and inhabitable until you give it a second chance and overhaul the wall painting. A well painted house will not only improve how it looks, but it will also change your moods and emotions towards it.
Why engage an expert
Most of the people consider hiring an expert to carry out house painting a waste of resources. This can be true for those who just want their house painted without a care of the end results.
For someone looking for elegance and transformation, however; the need for a professional wall painter cannot be underscored. Those, who have ever painted their houses on their own, the often decry of how they spilled the paint all over, the huge amount of paint used and the uneven splashes paving the way to a completely detestable final outlook.
To avoid a similar predicament, however; the best thing would be to hire an expert.
Exceptional painting
As a homeowner, you are not just looking for a change in your house paint, but rather you are looking for perfection.
Even though this comes at a price, it is possible to get that evenly painted wall, free of any defects and portraying just the right picture of your home if you just pick the right wall painting company.
If you want perfection in wall painting and if you want to make your neighbors envy, you need to get an expert to handle the task.
Call Us Now
Contact us now for more painting information, our team will get back to you in the soonest time.