After a long, hard day at work, what could be more relaxing than a warm home that awaits you?
A super inviting, luxurious, yet most comfortable home is no longer one you look at with envy in the movies. With just a few renovation tips and tricks, you can easily turn your own house into the most relaxing, royal looking, private space you ever imagined possible.
Why Is It Necessary?
A nice, warm, comfortable home is not just a mood lifter, but also has the following benefits:
It contributes towards maintaining a healthy hygiene.

Instead of staying outside you will actually be looking forward to going home.

It gives a refreshed, new look to the home.

Morning wakes up will no longer be dreary. It will actually lift your spirits for a great start of the day.

Your guests will love it and may even talk about it for years!
So, how do we go about bringing the change? It's really not as hard as you think. Here are a few simple house renovation ideas to create an ultimate lavish environment setting in your own home:
1) Start With the Showerhead
What is the prime requirement for a bath? Yes! You need a bath space and a shower!
You will find a multitude of options for the shower head if you begin your search for the right washroom fittings. From the ordinary round head, which just about serves the purpose, to the soft drizzling heads. The good thing is that these are not quite heavy on the pockets, and just a minor adjustment is all it takes.
Try to look for a drizzle type of shower head – yes, just like the ones you see in those 5-star hotels and turn your bathroom like the one in the movies.
You can find shower heads with sensors too – that sends a light warm drizzle as soon as you stand underneath it.

You can install two shower heads or a single large rain shower head. These work as massaging showers and are in fact much more relaxing than the overhead showers.

Another modification can be the installation of a complete shower system. It all depends on your taste and preference but can serve to give you a lasting bath time experience, every time you step in.
2) Set the Right Tone of Lighting
Spotlights, dim lights and ceiling lights, all work towards setting the right ambience in a hotel, a dining place or a bedroom. The same goes for the house. You will see, it makes a huge difference in the entire set. The dimly lit house will put you in the mood for a long, relaxing emotion in no time!
You can even look for candles, with your favourite fragrance or simply spread out some potpourri around the room for creating a scented invitation for a rest.
Here are a few lighting installation ideas for you to find the one that works best in your home: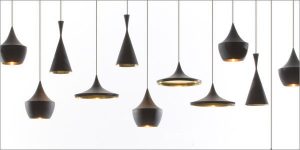 Try to find the lights with warmer yellowish hues. These look beautiful and are also not as blazing as the bright white lights.

Replace the lights with the ones with dimmer settings for setting the lighting as desired. This way you can adjust the lighting conditions from a nice dull glow to a really bright light, if needed to check the makeup, etc.

Use aromatic candles but make sure to have them placed safe and away from any accidents. It is advised to keep them at the counter place, safe from being knocked over and also, away from inflammable objects.

You can also make use of small lamps that can be placed on your counters or simply attached to the wall.

Spotlights look gorgeous and give you all the luxury you'll need in the house.

Again, decide upon a budget and stick to it. You will find some really good options within your budget too. Just minor adjustments will make all the difference.
3) Work on the Aesthetics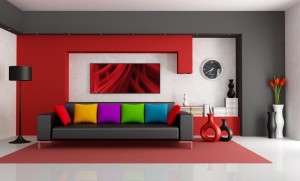 Adding a touch of art, the right colour contrasts, and taking care of the tiny, seemingly unimportant details, all play a key role in making your house a head turner. Depending on your budget you will find an array of paintings, plants and even the basic toiletries like the soap dishes, brush holders, cabinets, etc. to suit your house.
Remember, whites and off-whites are not just safe, but also look elegant and classy at all times. Earthen tones and neutral shades also work best. You can set the contrast with the colour of your tiles, and keep everything well colour coordinated.
Keep it light, but be thorough. Here is a list of a few of the minute details you can work on to make your house look more like straight out of a dream:
a) Baskets
Get rid of all the clutter. Place the toothpaste, body washes, scrubs, sponges, etc. in a nice floral basket for better organization and look. Throw away the old, unused toiletries and place the cleaner, more in use bath accessories in a more organized manner.
You can also install a wall rack or small sized bathroom cabinet for keeping all the clutter away from the sink or bathtub.
b) Painting

Colour coordinated painting, wallpaper installation or scenery makes the house look more than just an ordinary house. It may be handmade or bought off the market, depending on your budget.
Again, as a rule of thumb, just a single piece of artwork may be all that is required. Putting up too much will only make it look cluttered and overcrowded.
4) Look Out For the Smaller Details
Seemingly unimportant and not given their due importance, these tiny details make all the difference. We all love the fluffy towels, the comfortable bath slippers, and the nice silky bathrobes. Why not make all these luxuries, a part of your every day?
Go through the following few tips on increasing the allure:
Tissues: An out of place tissue roll is not just annoying but also makes it look messy and unclean.
As much as a must have in the bathroom, the tissue roll holder doesn't necessarily have to be dull.
You can always find ways to make it look chic than by just placing it in the holder. Instead of the normal roll holders, try to find some more modern looking ones.
If you do not find the right one, place a hanging roll holder, like one of those kitchen roll holders.
Greens: Fresh plants inside the home help clear out the air and also contribute towards making it odour free. A simple plant in the living room by the window or counter place works wonders to make it look and give it a fresh feel.
You will find bamboo plants, aloe vera, philodendrons or even the common money plants to be easy to keep and create a nice setting in the room.
Bath curtains: You can also put up nice, elegant bath curtains in the bath area. These will serve to keep the water within the area, and also to give you some private space while taking the shower or while in the bathtub.

Bath rugs: A bath rug may not be a major requirement. But a great option to think about if you are sure that the bathroom floor stays dry most of the times. You can find various types of mats and small rugs to be placed by the commode, door and under the sink.

Bath slippers, bathrobes, and other such accessories can be placed as per your preference to make the bath experience complete.
5) Soft, Fuzzy, Comfortable Towels
Soft, fluffy, and absorbent towels in subtle tones are not just a bathroom essential, but also give you the warmth and the cosy feeling one can enjoy after a long bath. It is recommended that two towels – one small one bath size – to be kept in the bathroom. You can even place a comfortable bathrobe to put on after the bath to enjoy a comfortable post-bath time by yourself.
Just be sure to keep replacing the old, moist towels on a daily basis.

Try to keep subtle hues for the towels too. And find the ones that go with your theme.

If you want to go an extra mile, you can find shops which can design custom logos or name initials on these towels. Or if you prefer, you can make some embroidered borders or designs on the towels by yourself.
6) Make Place For a Sitting Area
If you have a big living room, you can set up a separate sitting place. This will be a quiet 'me-time' spot for you or your partner, dry and away from the relaxing area. It may be used before the bath and even afterwards for moisturizing the body, getting dressed or simply just for sitting and reading a favourite book.
Keep a small bench.

Place favourite pastime books or magazines on a rack.

You can also keep body lotions, moisturizers, and other post bath accessories.

Place dry towels and get yourself a sauna experience, right in your own bathroom!
7) Tile It Up
Although wood looks amazing and adds to the allure and royalty to any house, it may just be a big NO for someplace like a bathroom. However, if you still want to give it the look, you will find various tiles in the market with the same texture and even polish which makes it look like actual wood. If you like the marble or concrete appearance, you will find all such variants as well.
Go for the matte finished tiles, polished ones, large or small, as per your preference. Here are a few considerations to keep in mind before installing tiles for your house:
Start with a basic idea first and pick out the amazing tile. This way it will be easier to find other contrasting tiles to get the complete look. Find out this 19 Amazing Tiles Designs.

Remember, avoid clutter and confusion. A clean, neat look is all it takes to give your house the luxurious look. Keep one wall or floor as you wish, but the other walls and floor cleaner and in neutral shades.

As a rule, keep your tile selection to a maximum of two to three variants. One of these styles may be used for the floor, the other for the other three walls. While one wall may have your basic tile. This way the main focus will stay on your dream tile at all times.

How often do you clean the floors and tiles? A very important point to think through before setting out to choose the tiles. For ease of maintenance, you can buy the ceramic tiles for the bath side of the bathroom, as that side will have the most exposure to water.

If you prefer the concrete or stone tiles, it is recommended to get those fixed on the dryer side of the house. View more about various tiles materials here.

Ensure the bath area is slip free. You can find such tiles for that zone or take the help of a nice, colour-coordinated bath rug as well.
A Few Essential Considerations
Avoid last-minute surprises by deciding upon a certain budget for this renovation and sticking to it.

Make a plan prior to starting up, about which items can be fixed or changed and which cannot. This will help you in taking a more realistic approach to making this change.

Ensure there are no leakage and seepage issues. Such issues can mar the whole look, even if you work hard enough to achieve the ultimate perfection. Make sure you get these issues fixed as the bathroom has to work, first!

Remember, you do not have to overspend or fill up the house with multiple accessories to give it the complete makeover. The smaller details, cleaner, de-cluttered look is all it needs.
Turn your home time into an entirely new experience every time, with these tips. After a long day at work, we all deserve some time to spend by ourselves. So, why not make it all the more enjoyable and relaxing when we can, with just a few simple touches?
Remember it is not about how much money you are willing to spend. It is just the tiny details and minute touches that go a long way. Turn your house into the most talked about relaxing haven around the block, and live in your dream resort, every day!
You Might Also Like:
1) 31 Do's For Home Renovation:  Amazing House Renovation Guide
2) 31 Don'ts For Home Renovation
3) 7 Advantages of Vinyl Flooring: Why Vinyl Flooring Is Your Best Choice
4) 18 House Extension Designs to Improve Your House Appearance
5) 11 Home Renovation Ideas with the Best Return on Investment